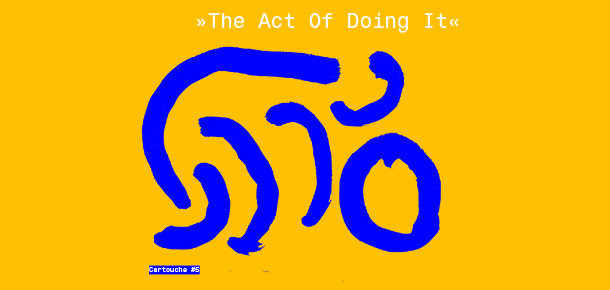 Zu einem entspannten Nachmittag während des Torstraßenfestivals 2014 laden Euch
No Fear Of Pop
und das Magazin
Cartouche
ein. Ab 14 Uhr bekommt ihr in der Kim Bar in der Brunnenstraße 10 DJ-Sets abseitiger Popmusik von damals und heute von der amerikanischen Musikerin Experimental Housewife und dem Indiepop-Team absurd&hanebüchen zu hören, bevor um 20 Uhr die Krautrock-Kombo
EJ Bekot
einen ihrer berüchtigten Live-Jams zum Besten geben wird. Doch das sind nur ein paar der Gründe, der Kim Bar einen Besuch abszustatten: Cartouche feiert an dem Nachmittag die Veröffentlichung seiner brandneuen, fünften Ausgabe, mit Features über einige der Bands, die in diesem Jahr auf dem Torstraßenfestival auftreten. Das von den Köpfen hinter dem Blog No Fear Of Pop kuratierte Label
Statosfear
wird seine 7″-Veröffentlichungen präsentieren. Dazu wird ein zu Unrecht vergessener Klassiker wiederbelebt: Autogrammstunden mit ausgewählten Küntler*Innen und Bands des TSF! Und selbst für den Magen ist gesorgt: Den ganzen Nachmittag lang servieren die Neuköllner vom Café
Two Planets
frischgebackene Bagels und Brownies nach New Yorker Originalrezepten.
–
Come to Kim Bar on Brunnenstraße 10 for a relaxed afternoon during this year's edition of Torstraßen Festival, hosted by

No Fear Of Pop

and

Cartouche

magazine. Starting at 2pm, we offer DJ sets by Montana-based musician Experimental Housewife and indie pop duo absurd&hanebüchen who will present outré pop tunes from both past and present, followed by a live performance by krautrock outfit

EJ Bekot

at 8pm. But there are even more reasons for you all to drop by: Cartouche magazin is going to celebrate the release of its fifth issue, which is set to feature pieces on some of the artists performing that day at Torstraßen Festival 2014.

Stratosfear

, the label curated by the people behind Berlin-based blog No Fear Of Pop, will display and sell its 7″ vinyl singles. And to top it all off, a cherished if forgotten popcultural ritual will be revived: autograph sessions with selected artists of the festival! Finally, your culinary desires will be taken care of by Neukölln café

Two Planets

, serving their celebrated authentic New York bagels and brownies all afternoon.