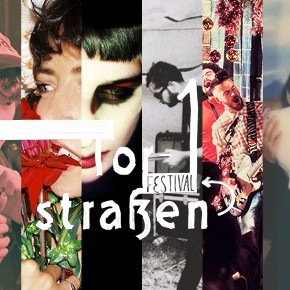 Oh là là! Super Sunday am 5.Juni mit Easter, Fenster und Jaakko Eino Kalevi in der Volksbühne.
Aber auch für Samstag haben wir noch ein bisschen was in petto denn hier kommt Runde #2 des diesjährigen Line-Ups: Und das wären…  die Hamburger Cloud-Rapperin Haiyti, das Notwist-nahe Projekt Le Millipede, die kritische Theoretikerin Jessica Sligter, der Barde Bannerman, die Post-Sozialisten von Plattenbau, der Neukölln Country Club, die Kanadische Natur-Folk-Stimme Ora Cogan, Finsterwaldes Math-Rock-Duo Molde, die dystopische Ziúr und die israelischen Fahrstuhlmusiker von Hush Moss.
Tickets? – Ja, hier.
–
Ooh la la! Super Sunday, 5th of June, with Easter, Fenster and Jaakko Eino Kalevi at Volksbühne.
But also for Saturday we still have a little bit up our sleeves: Here comes round #2 of the line-up. And that is… Hamburg-based cloud rapper Haiyti, Notwist-infused project Le Millipede, critical theorist Jessica Sligter, Bannerman the bard, post-socialist trio Plattenbau, Neukölln Country Club, Canadian nature folk voice Ora Cogan, Finsterwalde's math rockers Molde, dystopian Ziúr and Israeli elevator musicians Hush Moss. 
Tickets? – Yes, this way.
–