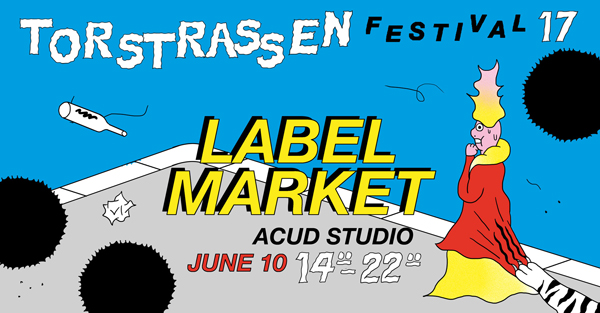 We're happy to announce the very first TSF Label Market happening amidst the big Saturday program on June 10th from 2 to 10pm at Acud Studio on Veteranenstraße 21.
We are inviting a number of exciting labels, stores, magazines and artists from Berlin to sell their goods face to face.
Among the first confirmed vendors are…
Colorama
Das Wetter
Echo Bücher
Mansions & Millions
Miasmah
PAN
Späti Palace
Sonic Pieces
and
TSF'17 illustrator
Aisha Franz
Pretty good, right? Much more to come.